Meet Komodo dragons, manta rays and turtles, dive through canyons and chimneys, and enjoy spectacular sunsets as majestic sea eagles soar overhead.
Just a short flight from Bali, Komodo National Park is located off the west coast of Flores and consists of the three large islands of Komodo, Padar and Rinca as well as 26 smaller ones which are only accessible by boat. Home to the world's largest lizard, the Komodo dragon, the islands have been recognised as a UNESCO World Heritage Site and offer world-class diving and snorkelling as well as beautiful pink sand beaches.
Next available Set Date Departure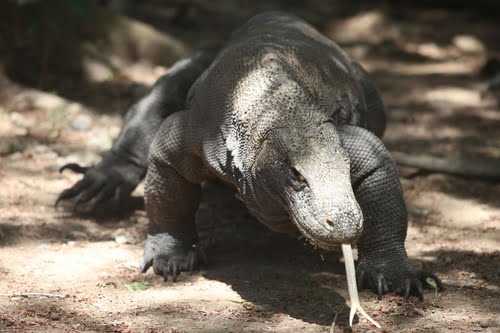 Listed as vulnerable on the IUCN list of threatened species, Komodo monitor lizards can grow up to 3m in length. Hunting in groups, they can bring down prey as large as deer. A trek accompanied by a local park ranger presents the best opportunity to spot dragons in the wild as well learning about its hunting habits and territory.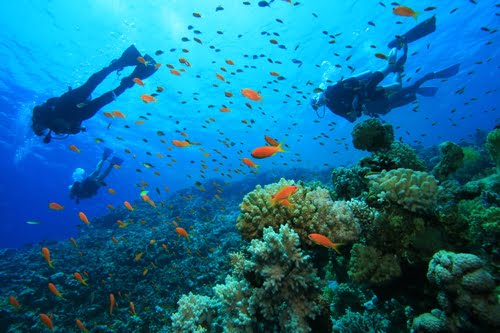 You really don't need to be a diver to enjoy Komodo's plentiful marine life – there are plenty of shallow reefs which are ideal for exploring with a snorkel. Underwater scenery ranges from coral gardens to wall dives to pinnacles and open ocean dives. Manta and Eagle rays, giant trevally, barracuda and dogtooth tuna are common sights.
Pink Beach is just one of the many beaches where you can stop off and relax – the pink hue to the beach is caused by the high quantity of organ pipe coral growing on the surrounding reefs, which breaks off and washes up on the shore. Explore further afield to discover deserted beaches for lunchtime picnics or sunset barbecues and cocktails.
Located in the southern region of Indonesia, Komodo National Park is part of the Lesser Sunda Islands, primarily consisting of the three large islands of Komodo, Padar and Rinca as well as 26 smaller ones with a rich marine ecosystem that surrounds it.
Available for Private Charter or By the Cabin set date departures. Tiger Blue is perfect for family adventures, bucket list trips with friends, or simply escaping the stresses of modern day life.
Option 1:
Private Charter Rates:
Prices starting from: US$ 5,500 per night
Option 2:
Set Date Departures
4 Nights:
12th – 16th August 2024
Prices starting from: US$ 5,000 per Cabin
4 Nights:
7th – 11th September 2024
Prices starting from: US$ 5,000 per Cabin
7 Nights:
15th – 22nd September 2024
Prices starting from: US$ 9,000 per Cabin