A selection of FAQs to provide more information on how we are handling our sailings with regards to COVID-19.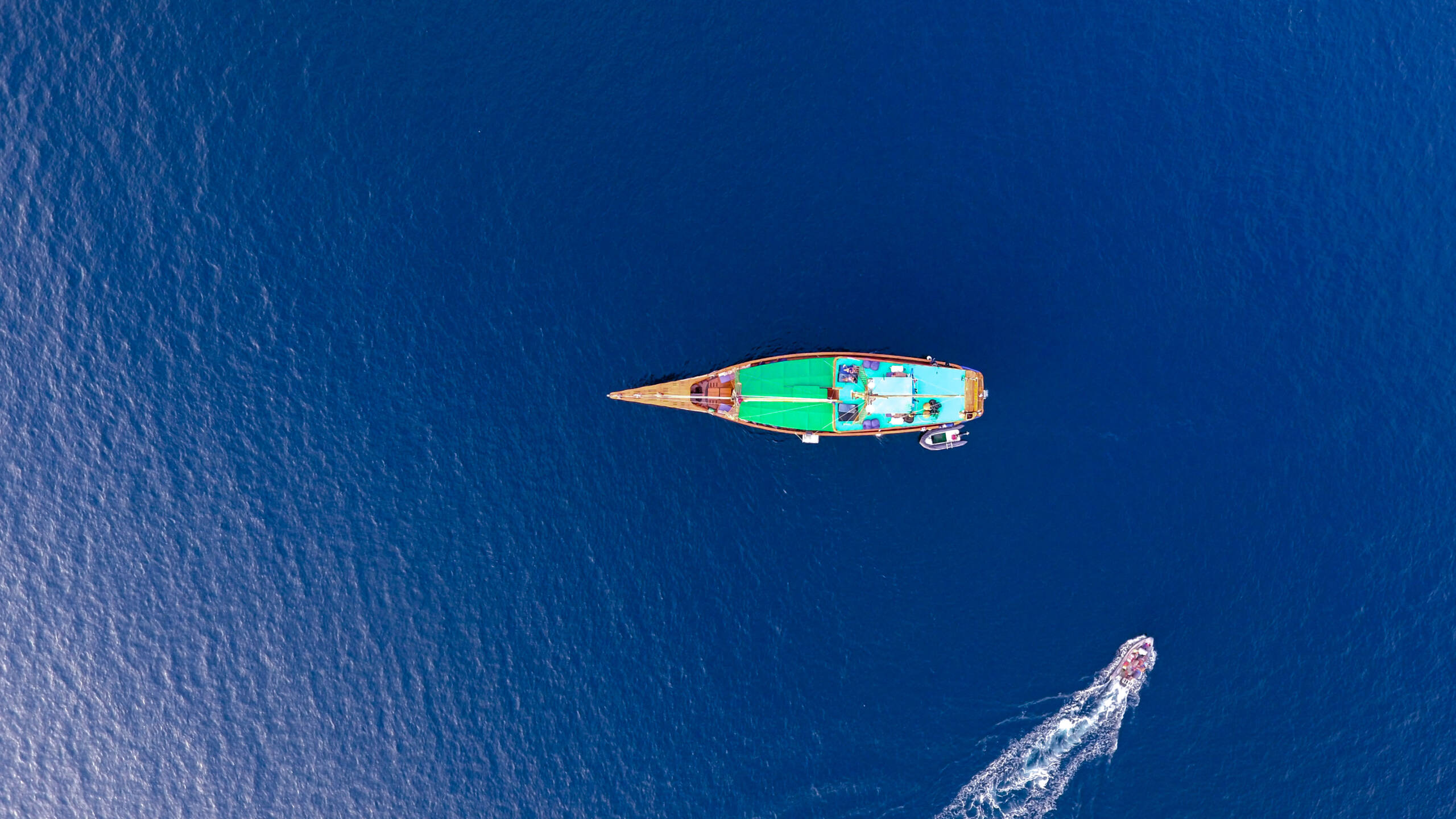 In times such as these, Tiger Blue ticks all the boxes. A private charter with us offers an exclusive, private escape where you and your loved ones can get away from it all, sailing to some of the world's most remote locations and engaging with the natural world in exhilarating ways, all without encountering anyone else for days. From the moment of embarkation, the Tiger Blue experience is completely isolated from the general public and offers total privacy and seclusion. Our crew is able to entirely control the guest experience and takes all necessary precautions to ensure guests' well-being and comfort.
Are there any current travel restrictions to Indonesia?
All foreign arrivals are currently banned from entering Indonesia until further notice. As a result of these measures, Tiger Blue is not available for sailings at this time.
When will Tiger Blue resume sailing?
We are currently taking bookings for 2021 and will resume sailing as soon as Indonesian government restrictions advise we can.
What is your cancellation policy in response to COVID-19?
Please contact sail@tigerblue.info for details of our cancellation conditions.
What's happening onboard whilst you haven't been sailing?
Over the past few months, we've been looking after our wonderful crew who make the Tiger Blue experience so special. Thankfully, they remain safe and healthy andare looking forward to welcoming you back on board. We've also been busy getting things ship shape and ready to begin sailing again. Amongst other tweaks, we've installed a brand-new teak deck to go with our recently refurbished master suite.
What precautionary measures will be in place when Tiger Blue sets sail again?
The health, well-being and safety of our guests and crew remain our number one priority. We've implemented a number of new protocols, in line with the Covid-19 era, to ensure your safety whilst onboard with us. From pre-arrival quarantines and testing for our crew prior to departure,daily temperature checks and health monitoring to enhanced daily cleaning procedures and de-sanitation of the entire boat post-sailing, we're determined to make sure that our clients feel 100% secure and that Tiger Blue continues to be a safe haven for all.
–       Staff – all staff will be tested four days prior to departure and will then be quarantined onboard. Ongoing monitoring such as daily temperature and health checks will be implemented. In addition, Tiger Blue's crew will use personal protective equipment where and when appropriate.
–       Transfers – all transfer vehicles including boats will be thoroughly cleaned and sanitised after each journey; drivers will wear personal protective equipment (PPE).
–       Before boarding –all guests will be temperature checked.
–       On board – enhanced cleaning procedures will be introduced in line with local, national and international guidelines.
–       Activities – all equipment used for activities will be sanitised between each use.
Will anything have changed when Tiger Blue sets sail again?
Aside from the new procedures we've implemented to key guests safe, all itineraries and activities will be operating as normal.
For further information, please do not hesitate to contact our
Reservations team with any additional questions you may have.
‍