The Banda Islands, located about 2,000km east of Java, in the Banda Sea, consist of 10 volcanic islands with jaw-dropping peaks, covered in lush green vegetation.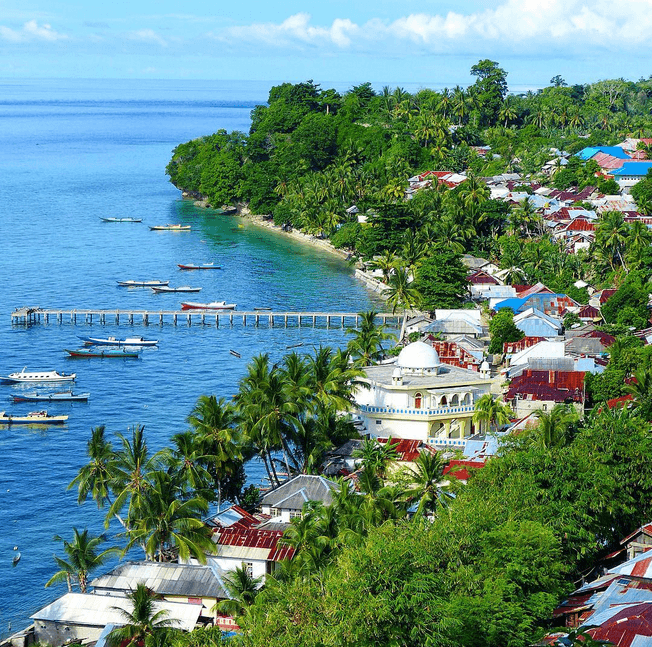 The Forgotten Island
Besides their undeniable natural beauty, the Banda Islands preserve a history which extends back hundreds of years.In the 17th century, the Banda Islands were the world's only source of nutmeg and mace. Besides being an important ingredient in Indonesian cuisine, mace was used as a cure for bubonic plague. As a rare commodity, these spices were worth almost 300 times their original price across the international market. This highly profitable spices trade attracted the attention of colonialists including Portuguese, Dutch and British, all of whom attempted to conquer the Islands and monopolise the world's spice trade. The ultimate prize was Rhun island, a small island with the highest concentration of nutmeg trees, producing almost one third of the world's supply. At one point, the Dutch offered to trade Manhattan for Rhun Island.
Historic Sites
In order to maintain their hold over the Banda Islands, the Dutch built Fort Nassau in 1609, as a way to control the nutmeg trade. The Fort later functioned as a military base and an administrative centre. In 1611, they built the larger, more strategic Fort Belgica, located above Fort Nassau, with the stunning background of Gunung Api. Whilst the Forts have been damaged by age, the walls are still standing, offering great historical appeal.
Marine Biodiversity
The Banda Islands' marine biodiversity is perhaps its most prized possession, with the fastest growing and most resilient reef on the planet. Snorkel or dive in the Banda Sea, and you'll have the chance to see myriad underwater species, from Redtooth Triggerfish, Mandarin fish and Ambon Scorpion fish to dolphins, orcas, hammerhead sharks and whales.Part of the beauty of the Islands is their sheer remoteness from civilisation. Water transportation is the only way to get there and back – local ferries, traditional boats or phinisi yachts, like Tiger Blue.